Funke Akindele allegedly had her twins through surrogacy – Inside Sources
New reports have emerged that Nigerian A-list actress, Funke Akindele had her recently welcomed twin baby boys via surrogacy.
Recall that a certain prophet Faleyimu Olagoroye in 2017 gave a prophecy that Funke may never have children of her own.
Also recall that iDONSABI.com earlier reported that Funke welcomed a set of twin babies late last year (December 2018), which prompted the said prophet to issue a statement in defense of his prophecy.
In the statement, Prophet Olagroye maintained that Funke did not have children of her own but had sought scientific means which he said was not biblical….read here.
Well, new reports have emerged through unnamed inside sources who said Funke Akindele had her twins via surrogacy after several failed attempts at getting pregnant. They said she was never pregnant.
This new report is being fueled by the fact that the actress and her babies flew back to Nigeria earlier than normal judging from the time the babies were born.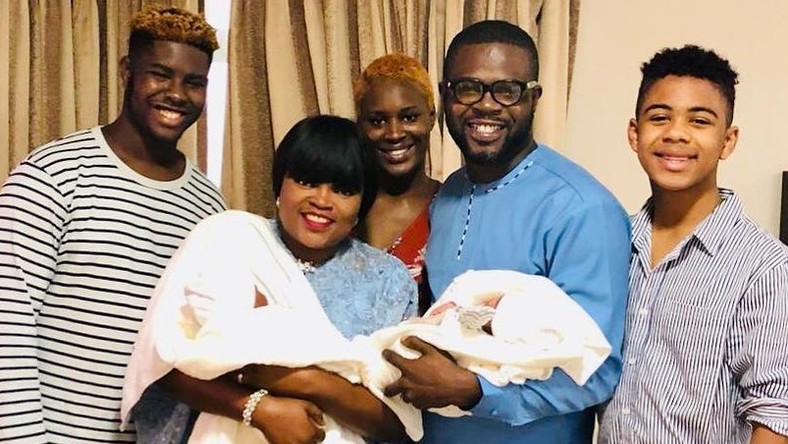 According to their theory, the norm for any woman who gives birth in the U.S. is to stay at least three months so as to process  American passports for the new born but in Funke's case, she flew back earlier.
SEE ALSO: