I'm now officially married to my baby daddy – Gifty Powers
Ex-BBNaija housemate, Gifty Powers has revealed that she is now officially married to her baby daddy.
Gifty Powers was caught in the middle of a messy paternity claim last year when popular Nigerian singer, Mr 2Kay alleged paternity of Gifty Power's daughter, Alisha.
The singer had come out to claim that he had DNA proof that he is the father of the child, a claim Gifty Powers wasted no time in denying. She also blasted the singer for attempting a cheap publicity stunt with her daughter.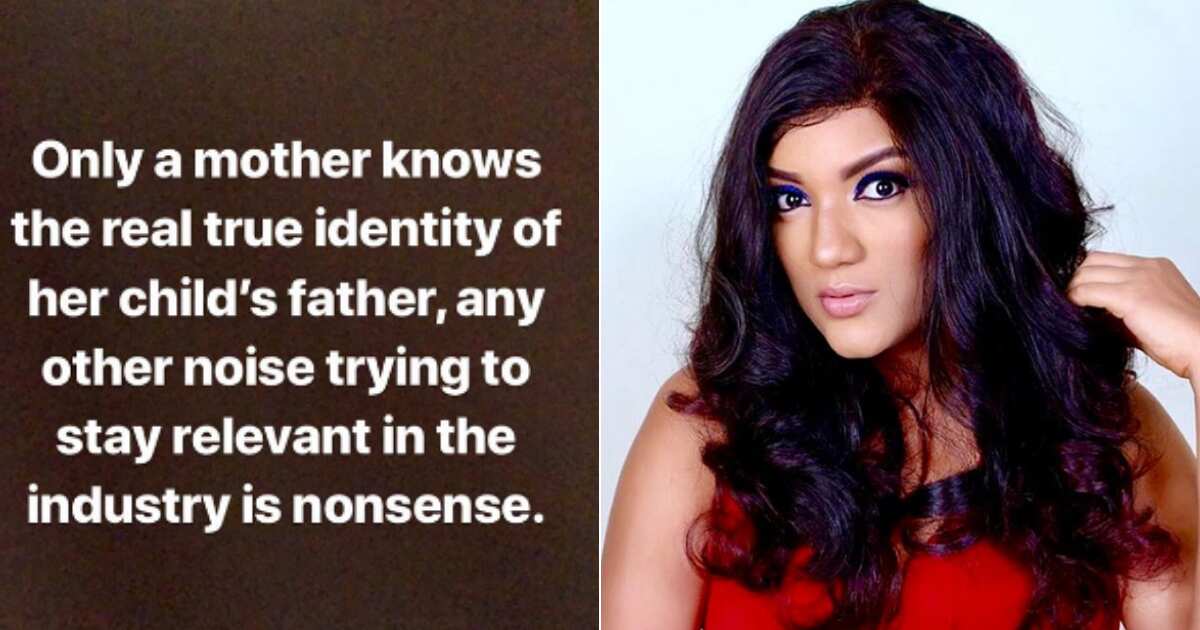 Trailing that incident, the former BBNaija housemate has continued to keep the identity of her baby daddy a seceret.
However, in a recent interview she revealed that she and her baby daddy are now officially married.
In her words:
Well, a father is one who takes full responsibility of his child, who adores his child, who makes sure that an "ant" never reaches his child's shoe lace.
So, to answer your question, I'm keeping the identity of my daughter's father (my husband) because we always protect those we truly love.
Gifty also revealed that her recent marriage to her baby daddy is her second marriage.
"This is my second marriage and yes, it is official and ordained by God. Well, my first marriage was never official (which I thank God actually), she said.
Concerning Mr 2kay's earlier paternity claim, she said:
The truth is, everyone is trying to make a name just by playing unnecessary stunts available on ground.
SEE ALSO:
5-year-old North West has herself a boyfriend
Teen actress, Regina Daniels buys new Benz SUV
Jussie Smollett denies paying 2 Nigerian brothers to stage his attack