Top 20 Interesting Places to Visit in Abia State Nigeria
Located in the south-eastern axis of Nigeria, Abia state was carved out of Imo state in 1991 and has Umuahia as its capital. It is home to one of the biggest markets in West Africa, the "Ariaria market" and also plays host to lots of tourist attractions.
Below are some of the most interesting places to visit in Abia state.
Azumni Blue River, Azumni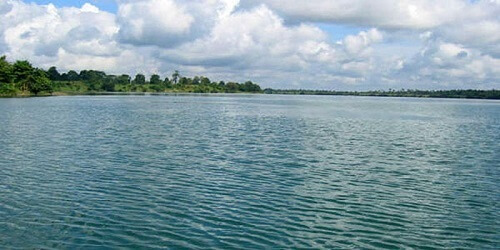 The Azumini Blue River is a perfect representation of its name. This river, located between Abia and Akwa Ibom state is very unlike other West African rivers that are known to be muddy and contain lots of dirt. Azumini Blue River is very safe and is a great place to have a picnic.
The Long Juju Shrine of Arochukwu, Arochukwu
The long Juju shrine might not be a place you want to go if you are scared of the existence of supernatural beings. It, however, is a place that should be visited by everyone that is interested in African traditional religion. A visit to this shrine will bring alive all you have heard about African shrines and will help you appreciate the African tradition better.
National War Museum, Umuahia
Interested in knowing more about the Nigerian civil war and the ammunitions that were manufactured and made use of by the Biafran army? The National war museum is the place you should visit. This war museum was set up in 1985 and is located in Isingwu Autonomous community. Don't fail to go along with your camera as there will be lots of picture-worthy sights.
Ojukwu Bunker, Umuahia
The Ojukwu bunker was a safe haven for the then leader of the Biafran people, General Ojukwu. This bunker, located in Umuahia was built in about three months during the Nigerian civil war. A visit to this bunker will bring alive stories that you may have heard concerning the war. You will also get to see lots of pictures depicting some of the war scenes.
National Museum of Colonial History, Aba
The National Museum of colonial history was established in 1985. This museum is a place that should be visited by every researcher that pays a visit to Abia state. Here in the national museum of colonial history, you will get to understand what happened during the colonial era and how it affects present-day Nigeria.
Enyimba International Stadium, Aba
Are you a football enthusiast? If yes, you will love this one. The Enyimba international stadium, Aba is the home stadium of Enyimba F.C, one of the most successful Nigerian Professional Football teams of all time. It is a 25,000 seater stadium and is one of the best things to happen to the residents of Aba.
Mbonu Emerem Museum of Arts, Aba
Located at no 39, Faulks Road, Aba, Mbonu-Emerem museum of arts is a museum that houses some of the most sought-after art artifacts in Abia state. Although this place will not mean a lot to individuals that do not love arts, it is just the perfect place to visit for anyone that has an eye for arts.
National Gallery of Art, Umuahia
Located at plot 42, Government Station Layout, Umuahia, The National gallery of arts is very similar to the Mbonu Emerem museum of arts. This art gallery houses lots of artworks that depict the cultural values, the history and lifestyle of the people of Abia state. If you want to know more about the people of Abia, then this is a place that you should visit.
Ariarai International Market, Aba
The Ariaria international market, also known as the China of African is a market that is responsible for a lot of the made in Nigeria goods that are bought all around Nigeria. This market is one of the biggest markets in West Africa and was built to serve as a replacement for Ekeoha market in 1976.
Golden Guinea Brewery, Umuahia
Golden guinea brewery, although no longer functioning was one of the first indigenous breweries in Nigeria. It was set up by the Eastern Nigerian Regional Government in 1962 and was originally called independence brewery limited. Golden Guinea breweries is located in Umuahia because of the availability of water.
Jevenik, Aba
Jevenik is a restaurant in Aba that is popular for sumptuous local dishes. In addition to local dishes, you can also get basic continental dishes in this restaurant. Apart from the fact that the food in Jevenik is delicious, it is also quite satisfying . At Jevenik restaurant, you can decide on any food combo you desire.
Icons Lounge, Aba
If mad fun is something you really crave, the Icons lounge is the place for you. Icons lounge is one of the most expensive places to hang out in Aba. That, notwithstanding, you will get good value for your money as the music in this lounge is never-ending and is also second to none.
Terminus, Aba
Popular in the city of Aba as the best place to go swimming, Terminus hotel is a nice place for people of all ages to catch some fun. If you are lodged in this hotel, then, you will be allowed to make use of the pool free of charge. However, as a visitor, all you need to do is pay a token and you will be free to enjoy the swimming pool.
Aba Sports Club, Aba
Apart from being one of the most established sports clubs in Aba, this sports club is also known to have some of the best barbecues in the land. A visit to Aba Sports Club will leave you wanting more of the tastiest barbecue you have ever eaten.
Ahia Ohuru, Aba
Ahia Ohuru is certainly not as popular as Ariaria market is. That, however, does not take away the fact that it is one of the biggest markets in the eastern axis of Nigeria. You do not have to have any intentions to shop before paying this market a visit. You can show up at this market just for the sake of touring around.
The Amakama Wooden Cave
Amakama wooden cave is a very large tree that can accommodate up to 15 fully grown humans. I am sure by now, you must be wondering how possible this is. Well, this tree has a gigantic hollow and is believed to have played the role of a fortress during inter-tribal wars as well as in the era of slave trade. If you live in the city, then there are chances that you have never been in a tree, this might just be your only opportunity to have such amazing experience.
The Caves, Arochukwu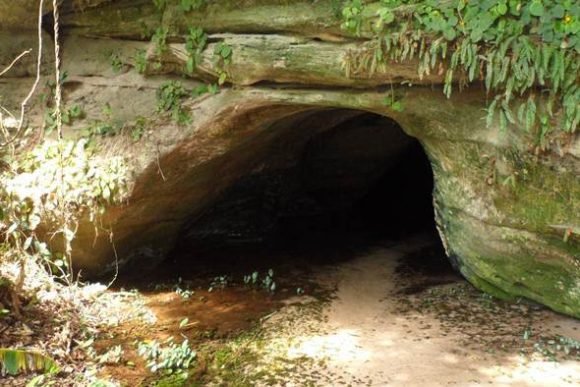 The caves is a combination of five caves and is a place that will thrill any tourist that visits for the first time. It is a major tourist destination in the eastern axis of Nigeria and is located just behind Ogba hills. The caves is a UNESCO heritage site and is home to a colony of bats.
Arochukwu Cave, Arochukwu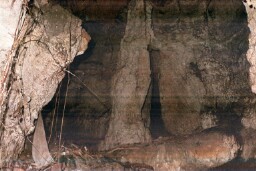 Arochukwu cave is many things to the people of Arochukwu. It is a very dark cave and is known to have lots of outlets with a number of them being hundreds of yards away from the entrance to the cave. This cave apart from being a shrine was also a route made use of by slave traders. It contains a spring as well as a gate of no return through which victims were sold into a lifetime of slavery.
Museum of Antiquties, Ujari
The museum of antiquities is a section of the national war museum. It contains lots of artifacts that are related to the slave trade era. Some of these items include; canons, metal gongs, buckets, handcuffs, etc. A visit to this museum will help you have a clearer understanding of what life in the slave era was like.
Akwete Weavers, Akwete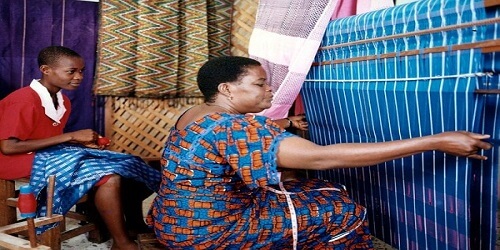 Your visit to Abia state will be easily forgotten if you do not purchase something from the natives that will help you remember your experience. Now, there won't be a better place to buy something manufactured by the locals than Akwete.
Abia state might not be the most beautiful state in Nigeria, that notwithstanding, it has lots of amazing spots that everyone should visit.