Whenever You Use Google, You're Consulting Ifa – Ooni of Ife
Ooni of Ife Kingdom, Oba Enitan Ogunwusi has stated that google search engine is the modern ifa (yoruba oracle).
According to the highly respected monarch, Google Search originated from ifa. Ooni of Ife made his statement on Wednesday (April 10 2019) at a recent function he attended.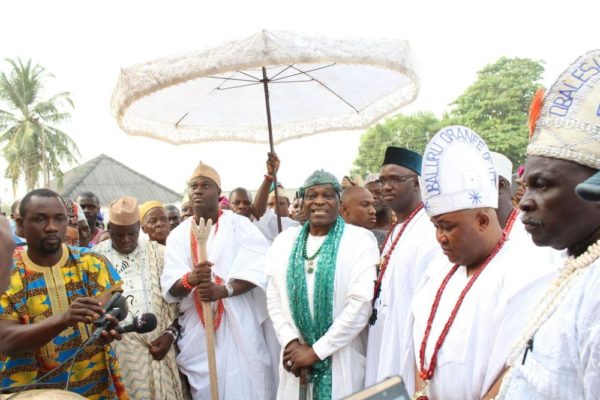 Oba Enitan in his explanation said Google would not have been possible if not for ifa.  He added that ifa is a form divination which sources information and knowledge through traditional consultation.
According to his analogy, Google is the modern way of sourcing for past information and future occurrence.
In his words:
 ifa which originated several thousands of years ago and is seen as the voice of the almighty God referred to as "Orisa Oke", a supreme being above other lesser gods.  Without  ifa, there could never have been google, so it is the modern-day version of ifa.  ifa is all about information, getting knowledge from the Almighty God.

Whenever you search google for information or knowledge, you are consulting ifa and without ifa, there would not have been google.
ALSO READ:
Yahoo Boy Sentenced to Six Months Imprisonment
You Cannot Treat People Like Garbage and Worship God – Zahra Buhari