Top 20 Interesting Places to Visit in Delta State Nigeria
Delta state is a state in the Niger-Delta and is one of the oil-rich states in Nigeria. This state is made up of two major cities, Warri and Asaba. While Asaba serves as the administrative capital of Delta state, Warri is its commercial capital.
Below are some of the most interesting places to visit in Delta state.
Warri Township Stadium, Warri
This is a perfect place for football enthusiasts. Just as its name depicts, the Warri township stadium is located in Warri. It is the home stadium of Warri Wolves F.C., a professional football team. This stadium has a capacity of 20,000 and also has a standard track in addition to a football field.
Uwie Modern Market, Warri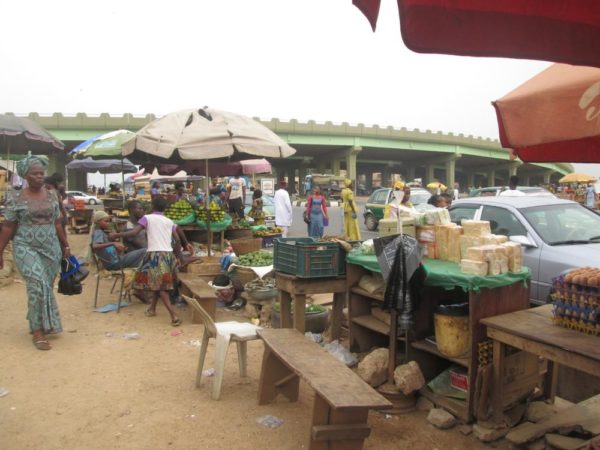 The Uwie modern market is an open-air market in Warri. In this market, you can get things that are not readily available in shopping malls. This market is one of the biggest markets in Warri and also has all its goods sold under hygienic conditions.
Gold Tulip Hotels, Warri
Gold Tulip hotels is a 4-star hotel in Warri. This hotel is popular for its amazing hospitality. In as much as this is good, that is not all that this hotel has to offer. The Gold Tulip Hotel also houses the Silverbird Cinema in Warri. This implies that you can visit this hotel just for the purpose of seeing a movie.
Mungo Park House, Asaba
The Mungo Park house was constructed in 1886 by the Royal Niger Company. It was built with wooden palms and was once the southern protectorate's seat of government. This building is quite close to the Niger River and was named after Mungo Park, the Scots explorer that discovered the Niger River.
Lander Brothers Anchorage, Asaba
The Lander brothers anchorage is a museum that is situated off Nnebisi road. It was built in memory of two brothers, John and Richard, more popularly known as the Lander brothers. This museum is located at the mouth of the River Niger, the exact site where the Lander brothers landed during their exploration of the River Niger.
Expatriate Graveyard, Asaba
This graveyard is perhaps the smallest graveyard in the whole of Nigeria. It contains only 17 graves and houses the remains of British missionaries and some British administrators. These graves contain brief inscriptions on them which include the names and a little summary of the people buried in them.
Otuogu Beach, Asaba
If going to the beach is something that you love doing, then, Otuogu beach is one place in Delta state that you should visit. This beach is a great place to relax after a long week. You can also decide to go for a swim in the waters of the River Niger.
The Residency, Asaba
The residency, although not generally known to be a museum is one of the museums in Delta state. Prior to becoming a museum, this building was the headquarters of the Royal Niger Company. Contained in this museum are artifacts that depict the way of life during the colonial era.
Ogbogonogo Modern Market, Asaba
The Ogbogonogo modern market might not exactly be a place where you can have so fun. It, however, is a place where you can get virtually anything that you need to buy. This market does not only contain all that you need, you can also shop with any budget as the wares in this market are affordable.
De Grill, Asaba
De grill is an amazing spot that is situated along Nnebisi road. It is one of the spots in Delta state where you can enjoy a good meal alongside some live music. De Grill features a pond where you can point at any fish you want and it will be prepared for you in a matter of minutes.
Saint Joseph Catholic Church, Asaba
Saint Joseph Catholic Church is over a 100 years old. This church is the oldest church in Delta state as well as one of the oldest public buildings in this state. You do not have to be a Christian faithful to pay this church a visit.
The Palace of Olu of Warri, Warri
The palace of the Olu of Warri is situated in Ode- Itsekiri. It houses the Olu of Warri and is a place where you can get to know about the history and the way of life of the Warri people. This palace is an architectural masterpiece and is only partly open to the public.
Warri Kingdom Royal Cemetery, Warri
The Warri royal cemetery is located in Ijala land and is a piece of land where the past paramount rulers of Warri have been buried. So far, the Warri royal cemetery houses 18 past Olu of Warri. This graveyard is quite different from other cemeteries as it does not have any cenotaphs. However, at the graveside of every Olu is an Iroko tree.
Chief Nana's Palace, Warri
Chief Nana's palace is located in Warri-North Local Government. It is a living history museum and is now an approved National Monument. This palace was built in the 19th century and contains the personal belongings as well as the achievements of Chief Nana.
Effurun Garden Park, Warri
Effurun Garden park is situated at Effurun roundabout. This park is a nice place to relax. You can either come to this garden with your family either for a picnic or better still have a date with someone special. The amazing thing about this park is you can have the much-needed fun here without spending so much.
Red Mangrove Swamp, Warri
The red mangrove swamp is not a sight that can be easily gotten in other parts of Nigeria. An experience on the red mangrove swamp is one that cannot be forgotten in a hurry. To get the best out of this experience, get on a canoe and have a guide take you on a tour.
Abraka Turf and Country Club, Abraka
The Abraka Turf and Country Club is located close to the Warri red mangrove swamp. This turf and country club is situated in Ethiope river valley and features lots of activities that are certainly going to make your visit to this club so much fun. Some of the activities that can be carried out in this club include fishing, kayaking, swimming, etc.
Abraka River Resort Motel, Abraka
The Abraka river resort motel is one of the most visited tourist destinations in Delta state. This place is visited by both local and international tourists. Apart from the serenity that the Abraka River Resort Motel offers its visitors, its beautiful sandy beach is also a major attraction for tourists.
Gordon's River Resort, Abraka
The Gordon's river resort has the waters of the Ethiope River flowing through it. It is situated along Abraka-Benin highway. It really does not matter what reason you are visiting this hotel, business or leisure, you are definitely going to have a wonderful experience at this resort.
Delta Shopping Mall, Warri
The Delta shopping mall is a place in Delta where you can do most of your shopping in just one building. This shopping mall is located at Effurun Round About. You can shop for food, electronics, furniture, etc at this shopping mall. You can also decide to have lunch at its food court if you get hungry.
Next time you are in Delta state, take out time to visit some of the above-named places, and you will be glad you did.